Brick Style Porcelain Tiles
Unique character for indoor and outdoor walls
A conventional but chic choice
Brick-effect tiles are becoming a trademark for modern décor. If you're looking for new patterns and something that is clean but will disrupt the design of your kitchen in an exciting way or create a beautiful accent in your fireplace, brick style porcelain tiles are for you. With the contemporary blend, you won't have the lack of comfort or hygienic risks of real bricks but still get the beautiful, linear style.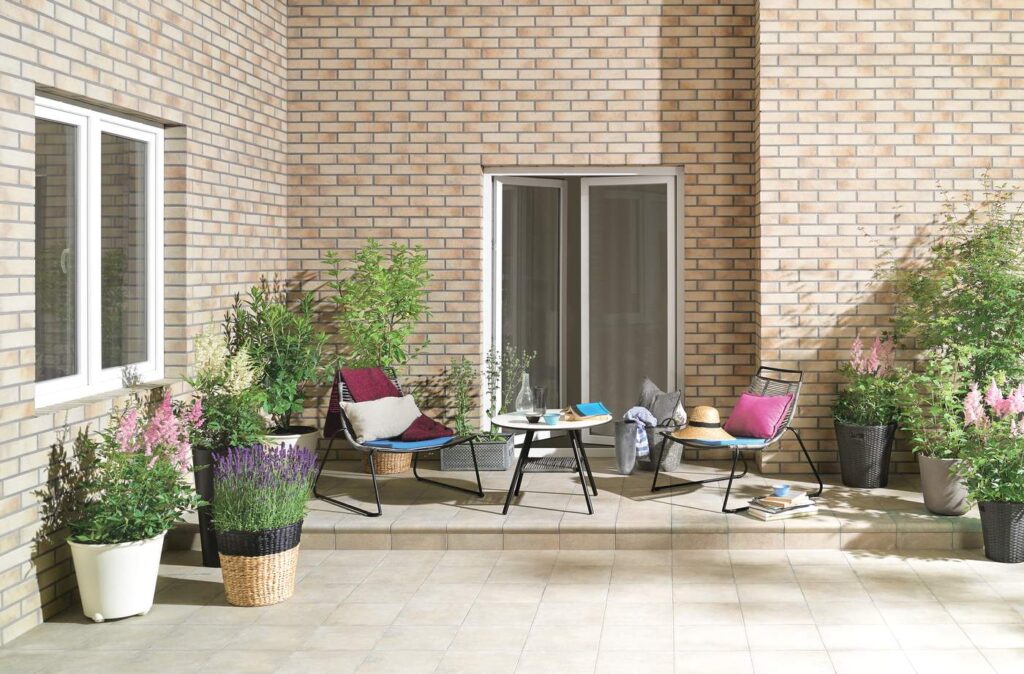 Traditional wall design with brick style tiles
The brick pattern, originally familiar from New York underground stations, is taking over modern kitchens. Brick style tiles are a great way to revitalize a wall with the traditional warmth and character that brick gives off, without the fuss of laying real bricks. Brick tiles, also known as brick slips, are a modern design solution, cut from a standard-sized brick. This means these contemporary tiles have the exact appearance of a traditional brick but the practicality and durable quality of porcelain. They are suitable and practical for both indoor and outdoor spaces, making them a great choice for various design and architecture projects.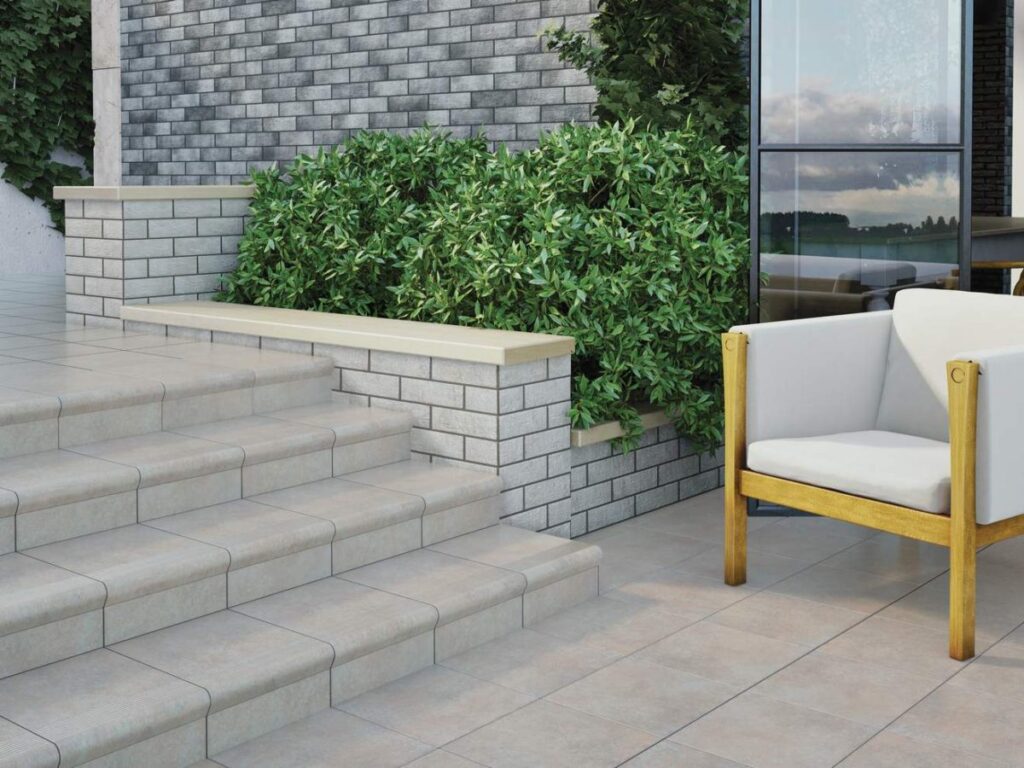 Should I use brick style porcelain tiles?
Brick walls are an intrinsic part of industrial design, a great tool to bring character to a modern lounge with an accent wall or an edgy vintage look on a kitchen splashback or fireplace. Brick tiles are also functional for outdoor spaces like building walls or patio surroundings. From modern brick tiles with cool colours to old-school tumbled tiles and dark tones, the variety of styles in our selection of contemporary European style tiles is as vast as in traditional bricks. Real bricks are not a hygienic choice but luckily brick style porcelain tiles give you creative freedom whilst being an easy solution for maintenance and cleaning.
Why should I not use real bricks?
Even though bricks are often used in the outer structures of buildings, they are not a hygienic design choice. They have high porosity: any liquids will find their way to the cracks of the material causing long-term issues like fungal growth and staining. Bricks are extremely durable, just like concrete, but they are a bit too hard to be comfortable and falling objects will easily shatter. The heaviness of bricks also means they can often be used in ground floor spaces only and they are fairly slow to install. Our selection of brick style porcelain tiles have the character of real-looking bricks but the quality and easiness of porcelain.