Concrete Style Porcelain Tiles
A bold statement for industrial spaces
As industrial interior design and New York loft styled apartments continue to dominate trends, bold colors, metals and strong textures like concrete are also gaining popularity. Concrete's edgy and raw look comes across beautifully in our selection of various monochromatic tiles and unique carved designs. Whereas natural concrete becomes brittle with age and is difficult to install, with our contemporary tiles you won't have that problem.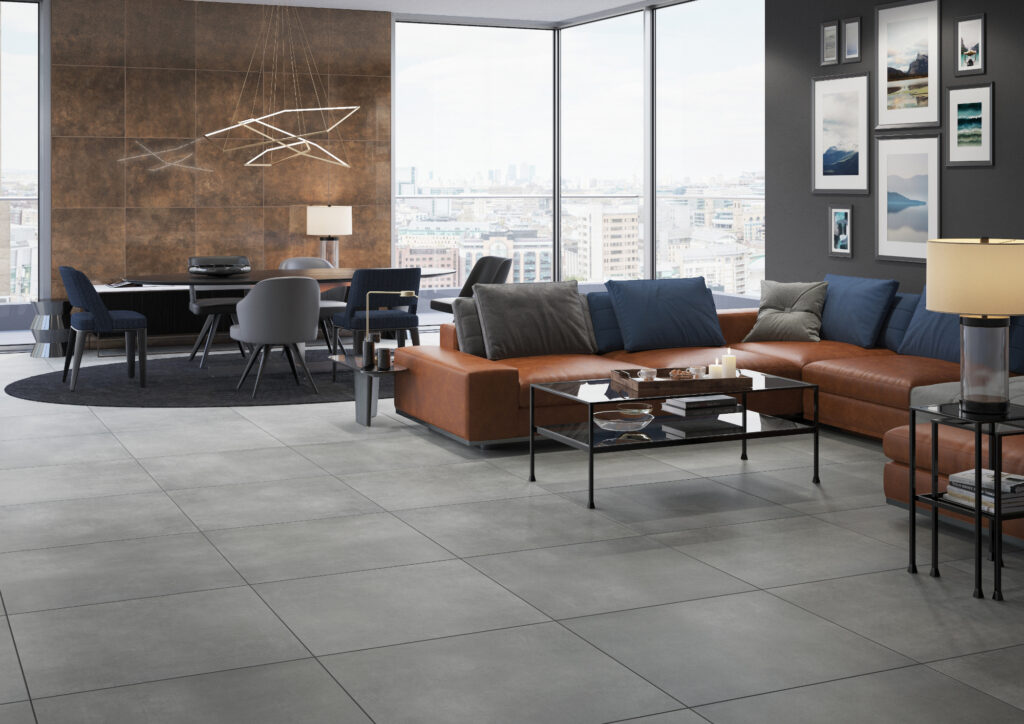 Raw interior design with concrete style tiles
There is something unique about the raw finish of concrete. It is a powerful design element that makes any space just a little more edgy. Concrete itself is a difficult material to work with but with modern manufacturing processes, porcelain tiles can be made to look like real concrete, with its bespoke textures. This means you don't need to sacrifice on the desired impact in an industrial design home but you get a material that is low-maintenance and easy to install for both residential and commercial properties.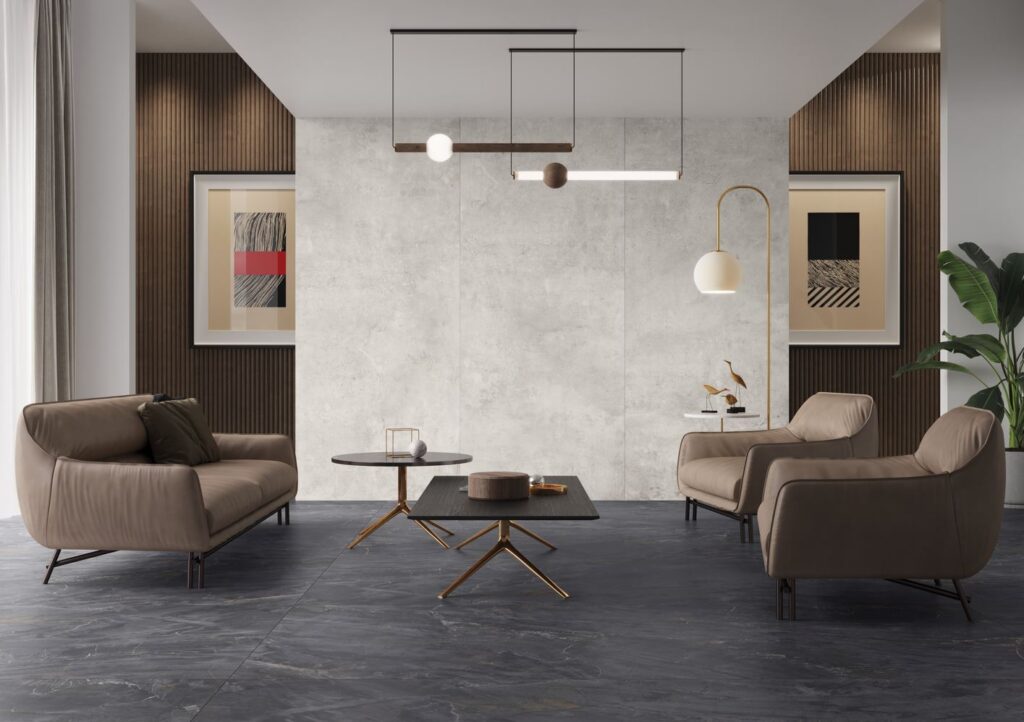 Should I use concrete style porcelain tiles?
Imagine red brick walls, raw metals and minimalistic furniture in a stylish loft apartment. The only thing missing is the unfinished look of concrete. If you are a fan of industrial design but want something that is easy to install and maintain, concrete style tiles are the perfect find. From huge slabs of concrete tiles on your walls to edgy concrete countertops in the kitchen, these durable tiles are a fantastic touch to create a trendy home. With the quality of porcelain, made to look like real concrete, you will have a surface that is easy to clean and will stand the test of time.
Why should I not use real concrete?
Even though the coolness and raw look of concrete is what is beautiful about it, it creates a hard flooring that is slightly uncomfortable. Dropping a glass on real concrete has no chance of not breaking. Concrete is prone to moisture, especially in coastal areas where it might soak up from the ground, creating dampness and stains. Whilst concrete itself is long-lasting, just like our contemporary concrete style tiles, its manufacturing process requires a lot of energy and is not environmentally friendly.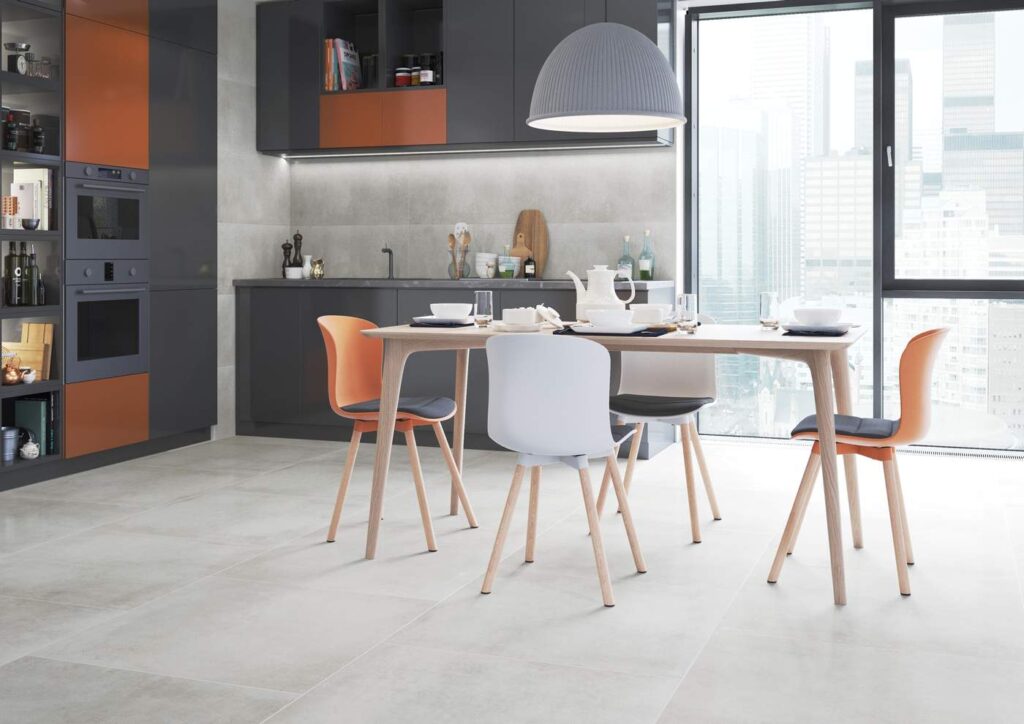 How to make your concrete home warmer
There are a few simple tips to balance the coolness of a concrete style flooring or walls.
Place a colorful, fuzzy rug in an open area to bring some warmth against your concrete floor. Decorative details like rug fringes make the impact stronger.
Use bold colors and cozy textures in other textiles in the space, like your sofa cushions or a blanket.
Add plants around your furniture and the corners of the space to bring some nature in the space.