Marble Style Porcelain Tiles
A majestic touch for prestigious spaces
The flowing patterns and shades of marble create an essence of prestige and elegance that is incomparable. Marble has never been out of style and as a symbol of luxury, it adds sophistication to any interior design. Our selection of marble style porcelain tiles have the strains of classic marble and the strength of porcelain, which makes these contemporary tiles also lighter in weight and easier to install, whilst creating a regal look.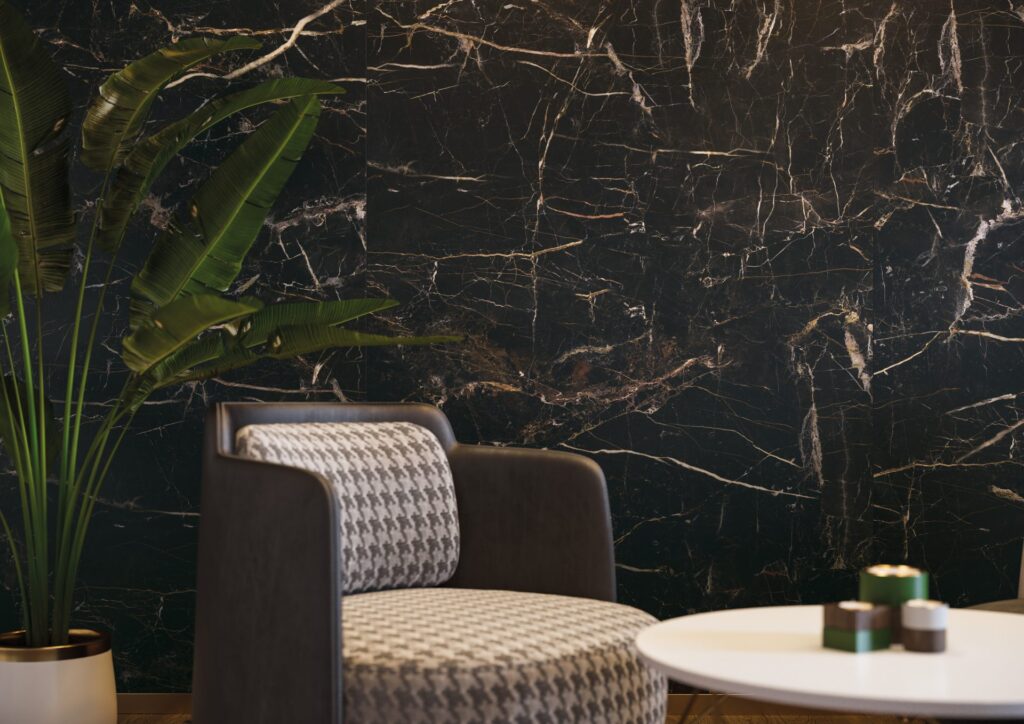 Prestigious home décor with marble style tiles
Marble is one of the most highly regarded materials in architecture and design but not many can afford to use it. The varieties of shades and patterns in marble are specific and delicate but modern manufacturing technology is still able to create durable porcelain engrained with all the threads and strains of classic marble. These contemporary tiles have an added benefit of being lighter in weight and are therefore easier to work with.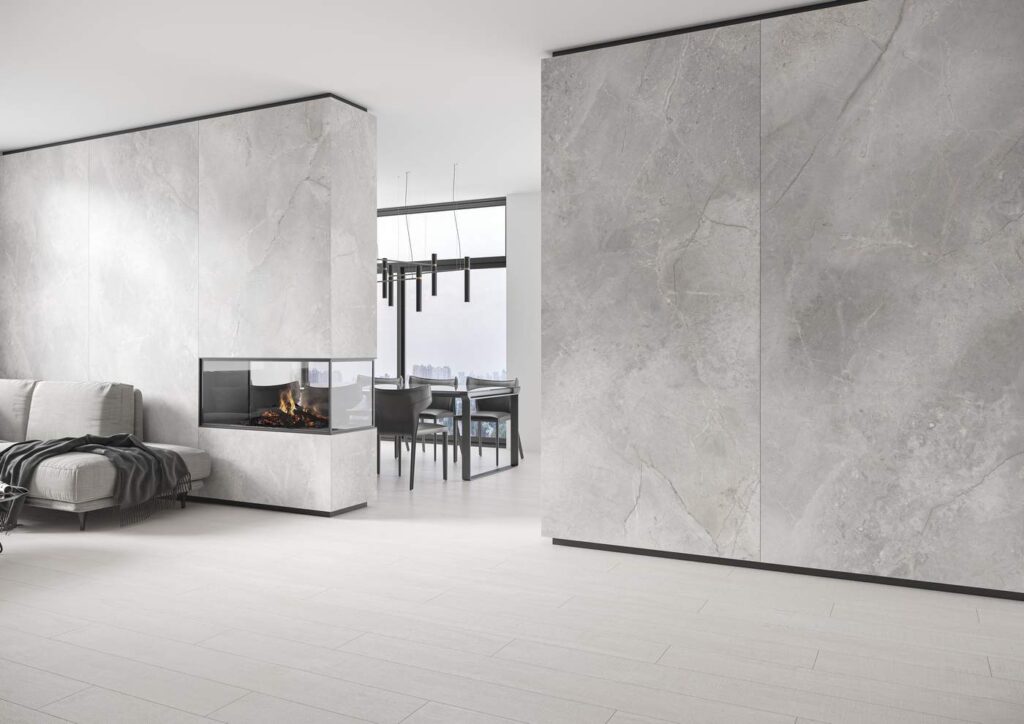 Should I use marble style porcelain tiles?
Bright and elegant marble floors have been one of the hottest gems in architecture for not just years but whole centuries. Marble will always be trendy. If your dream is to create a fancy hotel bathroom in your home or a majestic hallway that makes your house feel like a palace, these marble style tiles are for you. With so much variation in the stone veins and patterns, marble is a great way to add interest in a floor, wall or other surfaces whilst keeping it subtle. With marble style porcelain tiles, you will get the sophistication whilst maintaining practicality and a low cost.
Why should I not use natural marble?
Natural marble is impressive but just like other natural stones, it is not the most practical choice. Consisted of natural quarries, each marble stone has its own unique composition of grains, making it difficult to create a consistent outcome. Marble is highly porous and stains easily when fluids penetrate its surface. Natural marble tiles break and chip much easier than porcelain tiles. They are more expensive and heavier, which makes them more difficult to install and maintain. Our inspiring selection of marble style porcelain tiles will give you the durability of porcelain, with the unique beauty of marble.