Wood Style Porcelain Tiles
A popular flooring choice for traditional homes
Traditional wood in disguise
There is nothing like a traditional wood flooring in a cozy home but unfortunately natural wood as a material isn't practical. With our porcelain tiles created to look like wood, you can get both the visual aesthetic and durable quality. These tiles are growing in popularity because of their warm, elegant look and easiness to install and maintain, making them ideal for both residential and commercial projects.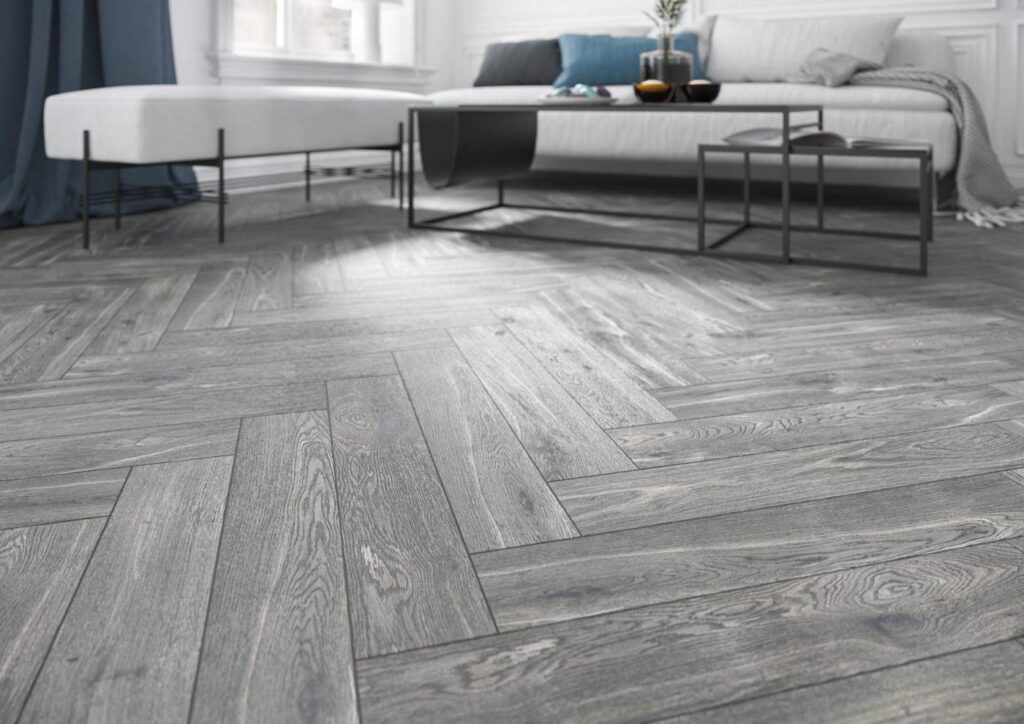 The beauty of a contemporary wood flooring
Tiles used to all resemble natural stone but with the latest technology, manufacturers are now able to mimic all the biggest wood flooring trends and textures. From solid hardwood to stunning wood lookalikes like hand-scraped and distressed wood surfaces, each of the wood style porcelain tiles in our European collection comes with a unique character, without sacrificing quality.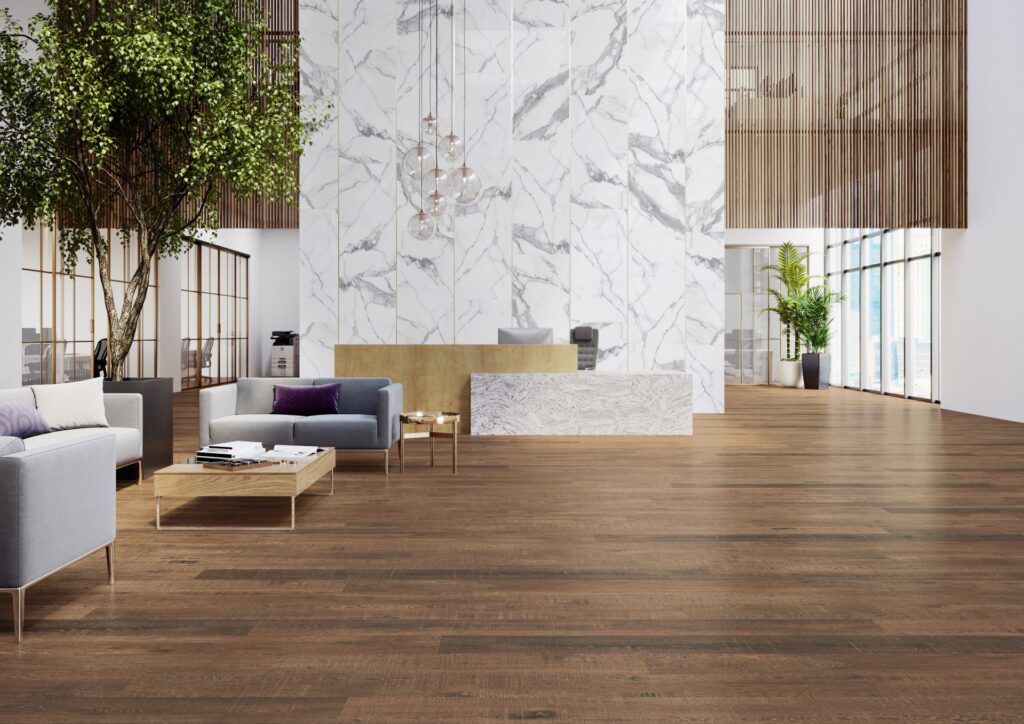 Should I use wood style tiles?
Whether your home is traditional, modern, vintage or innovative, you can use wood style tiles to create a comfortable ambience but if you want warmth and elegance, these tiles are a great choice. Depending on your personal style, you can go for a wood finish embellished by the signs of time, like oak and walnut, or modern solutions with ashy and grey tones. In addition, you can easily play with the installation of wood tiles and create different looks from a classic grid layout to herringbone style or a brick-bond. And what's best is that they will all come with the practical benefits of porcelain tiles.
What is wrong with natural wood?
Whereas natural wood has a majestic look to it, it comes with many practical disadvantages. The biggest problem with wood is its vulnerability to moisture. Wood will always expand and contract with humidity, making it very unpractical for areas like kitchens and bathrooms. Natural wood floors will also always be cold and slightly uncomfortable. They have specific installation requirements, which often makes them more costly than other options, in addition to the high price of wood. Our selection of contemporary European style tiles offers various designs in wood-effect, which is a great alternative that will give you the same beautiful finish, without these problems.