Your home's exterior is just as important as the interior. The patio serves as a bridge between the cozy indoors and the great outdoors. It's your personal getaway, a place for relaxation, entertainment, and soaking in the sunshine. However, to truly create the perfect patio, you must carefully consider one vital element: the tiles. In this post, we'll explore how the right choice of tiles can elevate your patio from ordinary to extraordinary.
Assessing Your Patio's Needs
Before you dive into the world of patio tiles, it's crucial to assess your patio's unique needs. Your patio's location, local climate, and how you plan to use the space all play pivotal roles in this decision. Different tiles offer distinct benefits, from unrivaled durability to timeless style. Whether your aim is to host family barbecues, relax with a good book, or enjoy outdoor parties, your tile choice should align with your patio's purpose.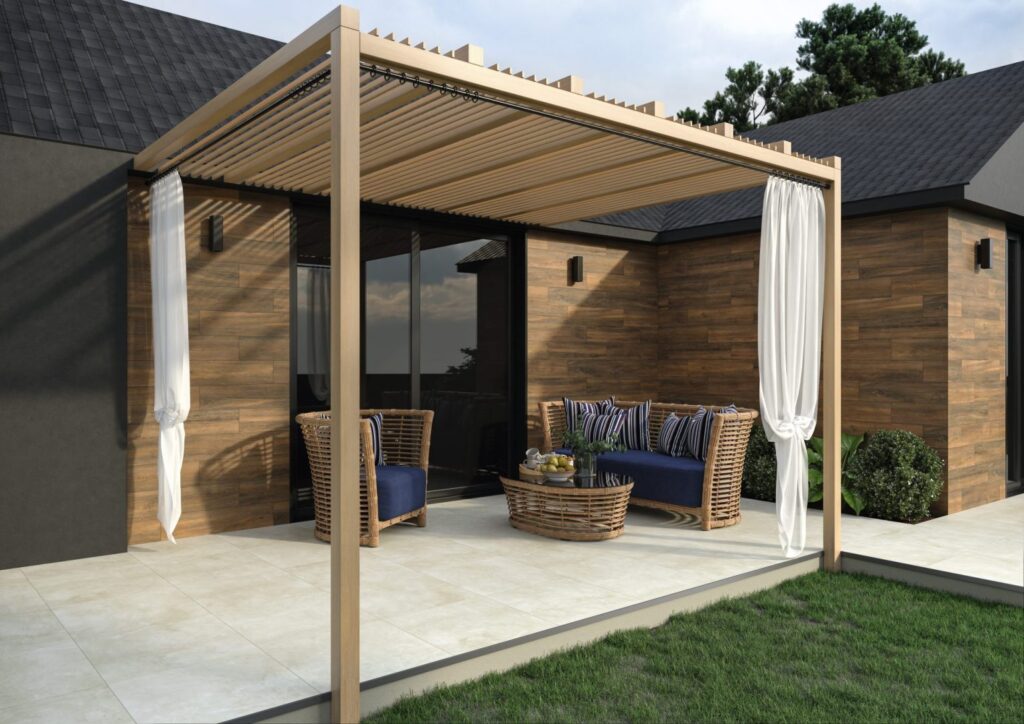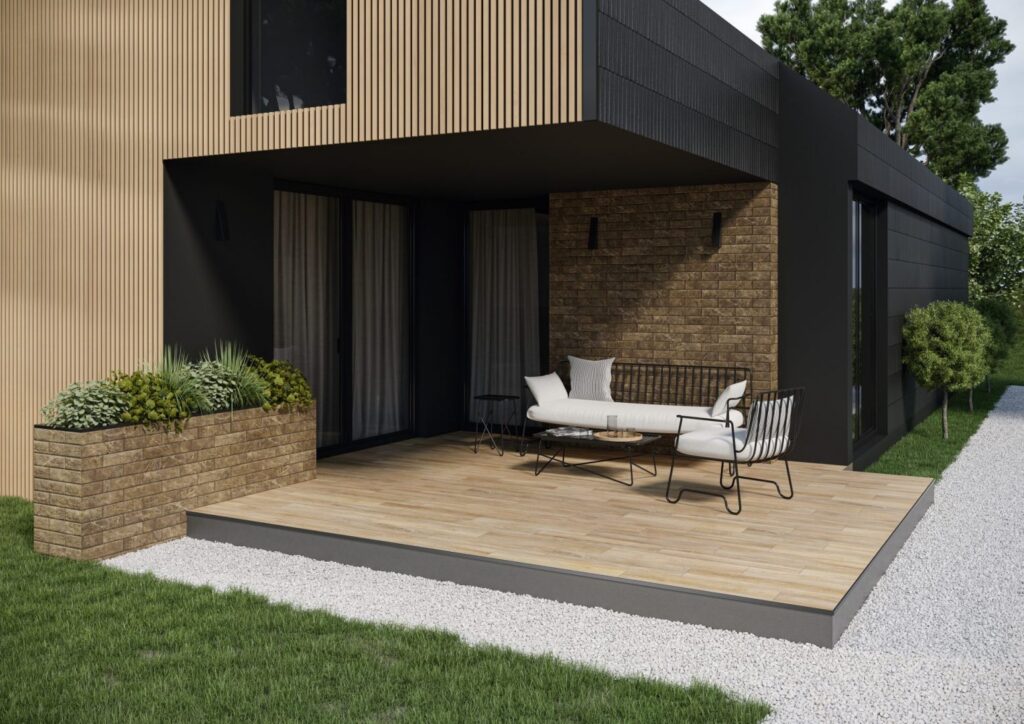 Now, let's take a closer look at the options at your disposal. At Euro Tiles, we understand that one size doesn't fit all. You can choose from various tile materials, each with its unique charm. Our top choices are:
– Marble style porcelain tiles
– Concrete style porcelain tiles 
If you're dreaming of a patio with the warm look of wood, consider wood-style porcelain tiles. For an elegant feel without the maintenance, marble-style porcelain tiles are an excellent choice. If you're more inclined towards a sleek, modern aesthetic, then concrete-style porcelain tiles are sure to captivate your heart.
 The tile you choose should seamlessly integrate with your outdoor space's style.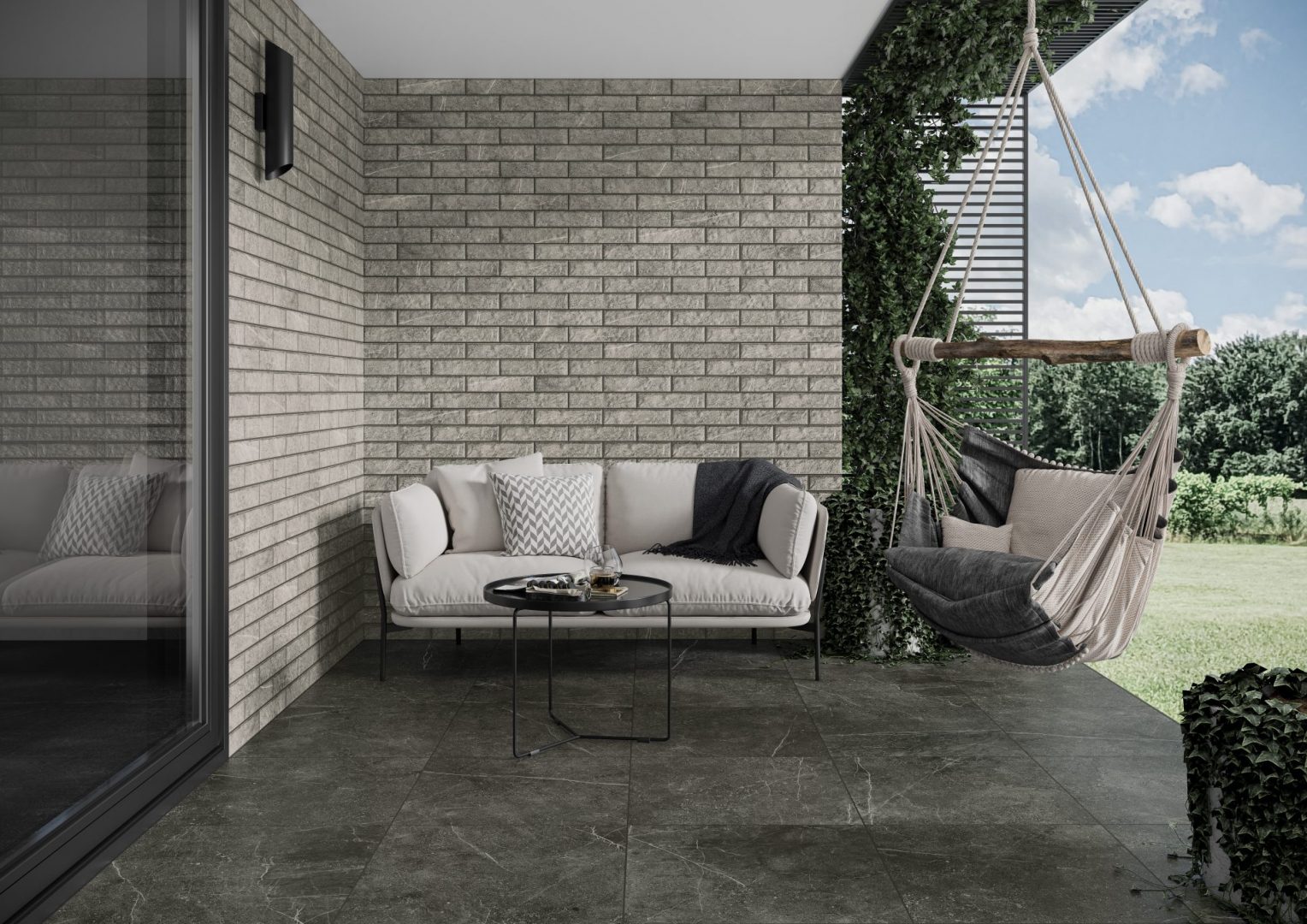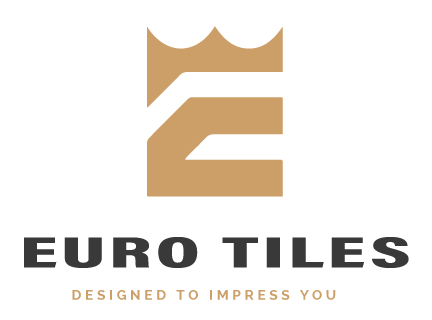 While aesthetics are essential, practicality is equally vital. Safety is a top priority when choosing outdoor tiles. The patio can become a slippery hazard when it's wet, so look for tiles with slip-resistant features to ensure safety during all weather conditions. Your outdoor tiles should also be easy to maintain and clean. They should be built to withstand the elements, whether it's the summer sun, heavy rain, or the occasional snowfall.
Budgeting and Cost Considerations
Now, let's talk money. The cost of your tiles and the design you opt for can impact your patio's overall expense. But remember, this isn't just about the initial investment. Consider the long-term costs as well. Are your chosen tiles low-maintenance and durable? Will they maintain their beauty for years to come? Smart investment choices today can save you both time and money down the road.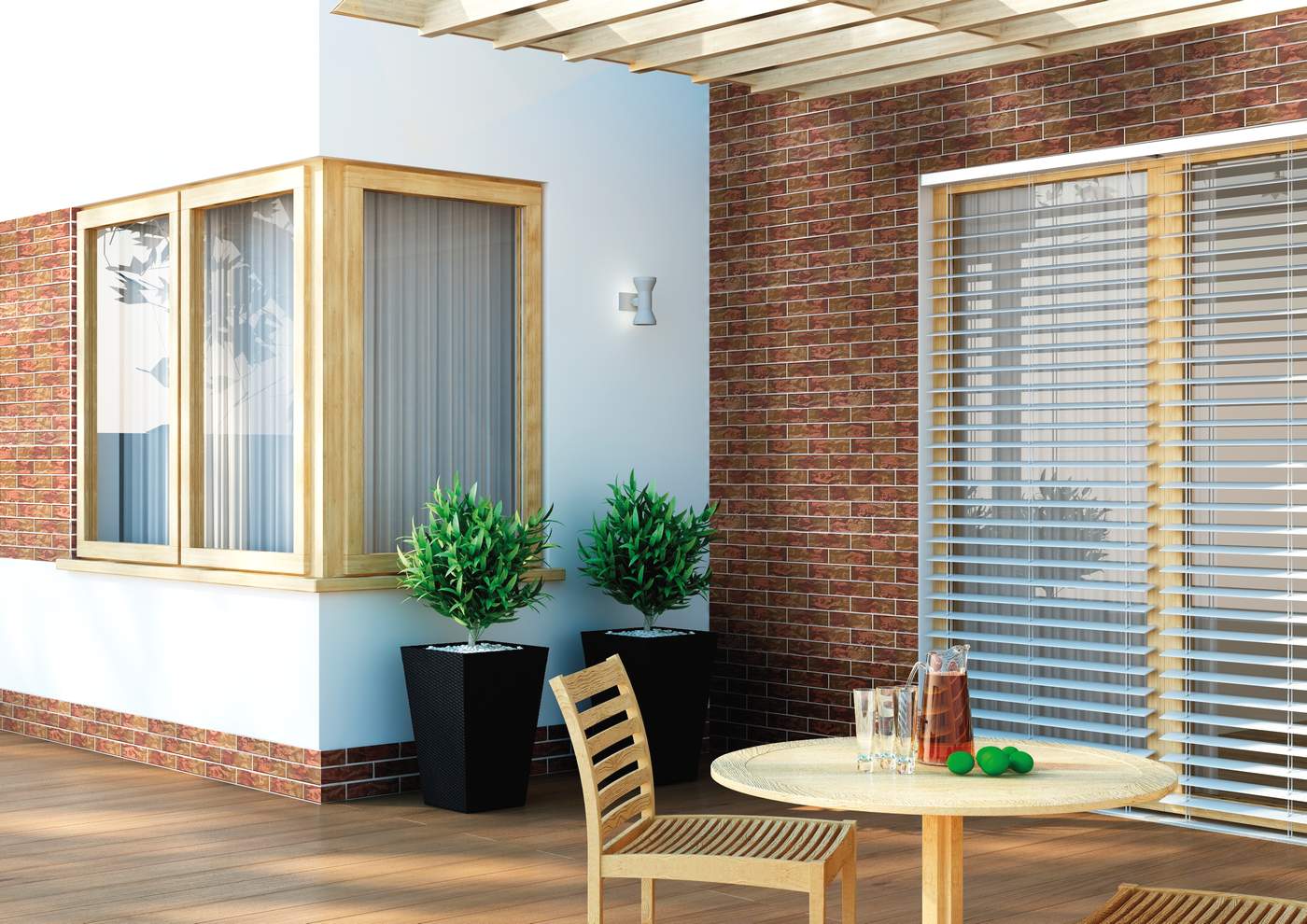 Let's summarize what you've learned. Start by assessing your patio's specific needs and also, it's purpose. Explore the tile options to find the material that speaks to you. Define your style, taking into consideration both aesthetics and practicality. Stay within your budget and consider long-term costs. Seek expert advice when in doubt and ensure the correct installation of your chosen tiles.
With these insights, your dream patio is closer than you think. Your outdoor space is a canvas ready for your personal touch. Create a place of relaxation and enjoyment that's not just beautiful but also functional. With the right tiles, your patio will become the envy of your neighborhood. Begin your patio transformation journey today and let Euro Tiles help you make your dream patio a reality.